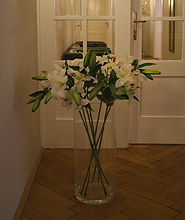 Legal disclaimer
Disclosure pursuant to ³ 5, Austrian Electronic Commerce Law
Heiss & Heiss Rechtsanwälte OG
Burggraben 4/, Second Floor, 6020 Innsbruck, Austria
Phone: +43 512 582840
Fax: +43 512 570423
e-Mail: office@heiss-law.com
Companies Register No.: FN320862g
VAT No: ATU64706107
Tyrolean Bar Association, Austria
Legal note
Legal Advice: This website shall not be construed as legal advice; it also can not and is not intended to substitute for legal advice. If you would like legal advice, kindly consult one of our attorneys.
Copyright: The design of this website including all pages and the published content are protected by copyright. All rights, particularly the right to exploitation, reproduction, distribution and translation, are reserved. No form of exploitation and/or other use of the published contents, particularly their reproduction, storage, processing or distribution is permitted without the written consent of Heiss & Heiss Rechtsanwälte OG or Dr. Michael Hohenauer. The downloading of contents for personal, non-commercial use is permitted.
Legal Disclaimer: All contents of this website serve to provide purely general information. No liability is accepted for their correctness, completeness or currency.
powered by AVM Solutions GmbH